Our first exhibition for the five of us from racksnet®. And in Hanover of all places. At one of the most important industrial fairs worldwide. What an adventure!
Even though we were still lacking all sorts of things – budget, experience as a team, and a crisp sales strategy based on the experience of previous years – trade fair is good! And the Hanover Trade Fair always is. Especially because this exhibition is a leading trade fair for Industry 4.0. More than 6,000 exhibitors. More than 200,000 visitors from all over the world.
And us? Invited by the state of Hessen as one of 19 Hessian showcase companies. Our task? Actually, quite simple: To represent the state and with it its economic development agency "Hessen Trade & Invest". Wow! Top! And of course, doing business, making contacts, gaining experience.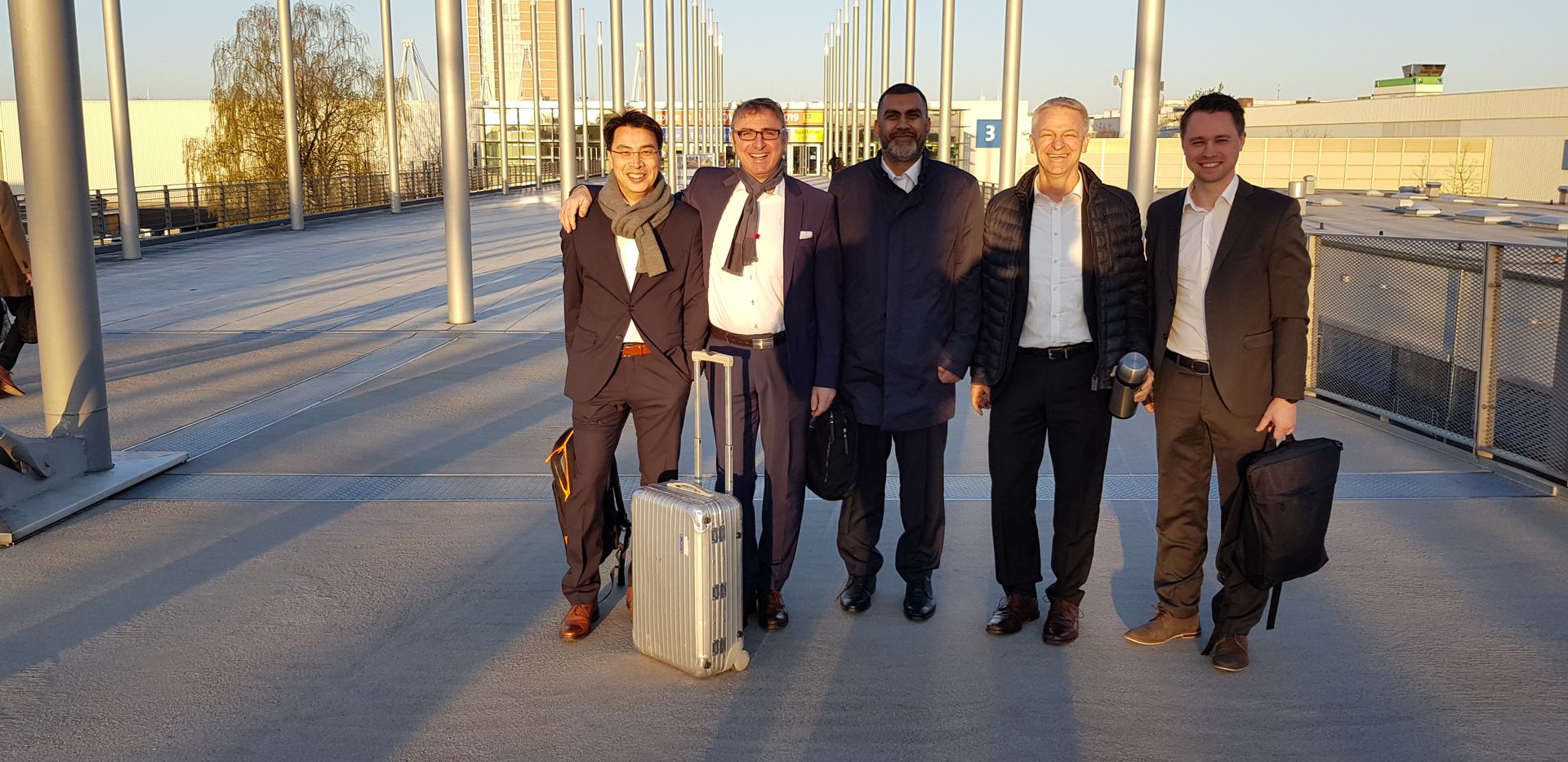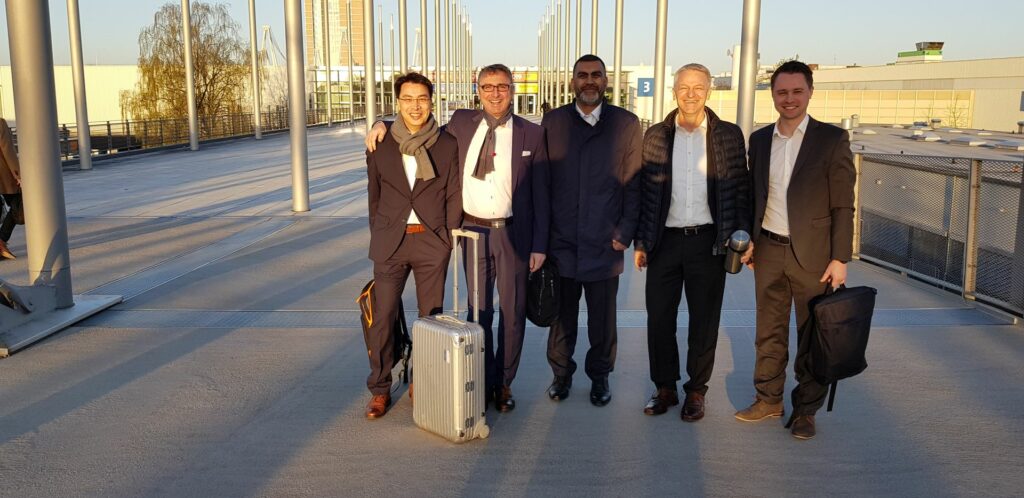 Sure. It was a great opportunity for us to present our start-up to a broad public. But it was also a first stress test for our young team. After all – five personalities, five days of close living and working together. And that with only one bathroom in a rented accommodation. Oha, that could have been difficult. But it wasn't.
Thanks Minh! Your strategic forward thinking made you rush perfectly through the bathroom-time-continuum you had set.
Back to the subject. Hanover was simply top! Great booth, great people and a really great atmosphere!
What a lot of stuff we've gathered. Fun, insights, contacts, options and really far-reaching perspectives! So many conversations. So much attention to our product. Even the top players in the market were curious. Hewlett Packard, Huawei, Cisco! Even Michael (2nd from right), Senior Vice President at Telekom, had a lot of fun with us!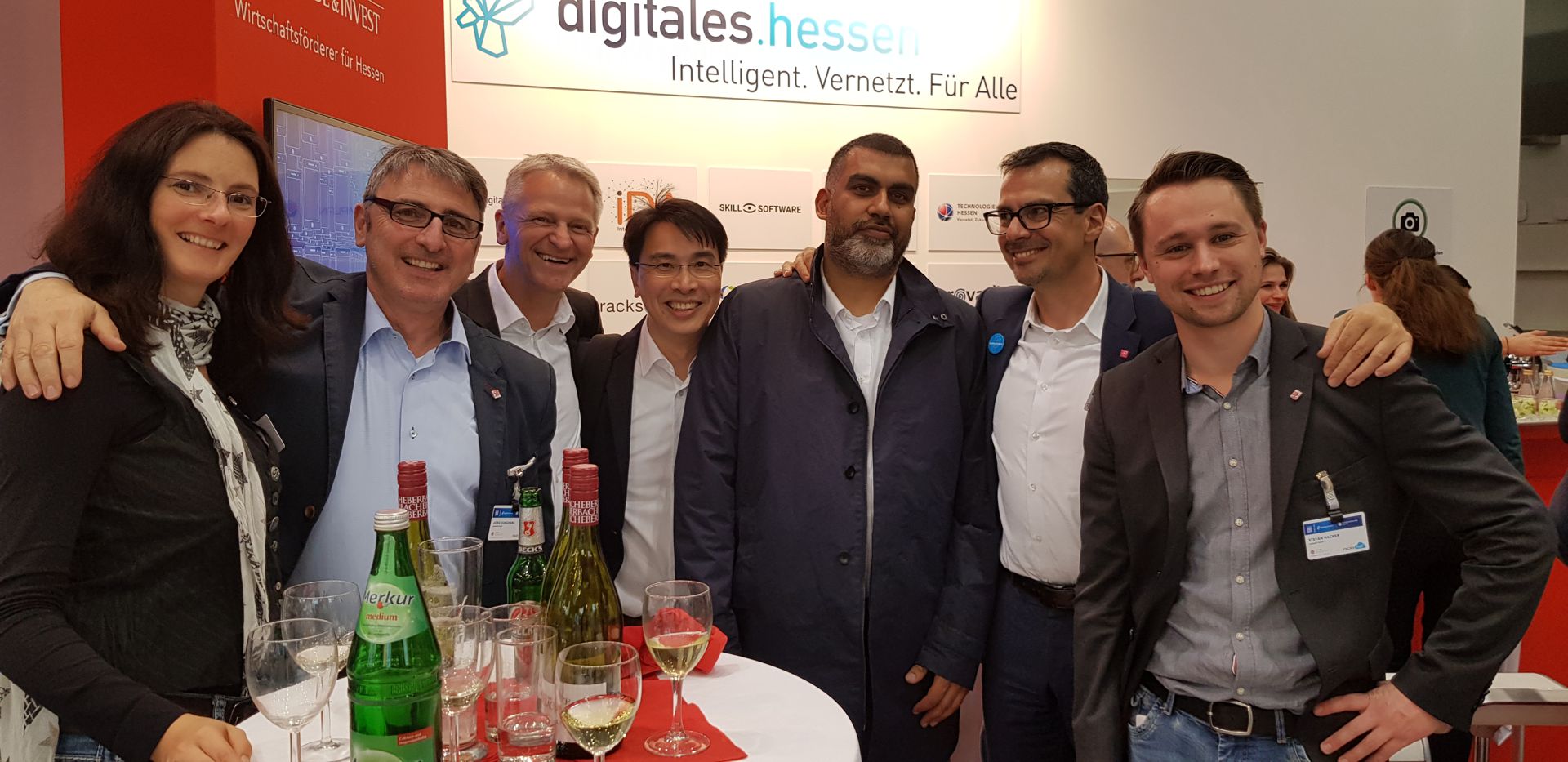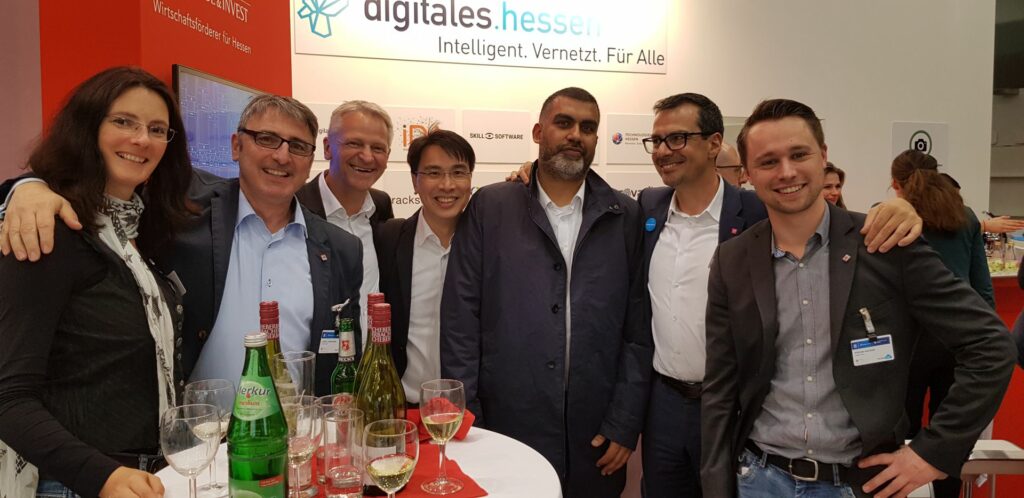 Our summary after five days: It was exhausting. But also: top atmosphere, top people, top event. It was fun – we will be back!