One of the most important tech events in the IT industry. Every year TECHWEEK attracts many thousands of visitors. Of course we also gave a keynote speech here.
International guests, many dozens of lectures and us – holding a keynote on the topic of Open Networking.
Startup can be so exciting!   
But for all our love for the show. The question really gave us a headache: How do we stage our young, innovative brand on only 12 square metres of exhibitor space, including hall pillar? And in such a way that the more than 7,000 visitors not only notice us but also come to see us? 
Our solution: We simply did it differently than the others. Out of the box. Man-o-man. We just drilled the really thick boards – and stacked them really high. Pallet for pallet. Up to almost 3 meters!  
As a startup we found the mix of garage and high tech super exciting. And I guess Samsung did too. So at this point again: Thanks Markus! Because as head of Samsung Displays Germany I don't take your help for granted.
At our booth: our network buddies Matthias and Jonas. From FNT. Our new Alliance Partner. Together we presented the audience the top performance of our technology in combination with 3rd party applications live. That's why we had this huge rack thing on the right side of our booth. We were also really happy about Thomas. Thomas came to us especially from DELL EMC. For the whole days. After all, we are currently integrating the network hardware of DELL EMC into our software .
I think the bottom line is that we permanently occupied more than 30 square meters with our people and our business partners. It's good that Eve and her event team turned a blind eye. Thanks Eve!
Great atmosphere at the stand. And excitement during the presentation. And Nauman as he lives and breathes. Free speech, no notes. Just a few slides in the background. And interested listeners. This is how Keynote goes! All attention to the speaker. Top!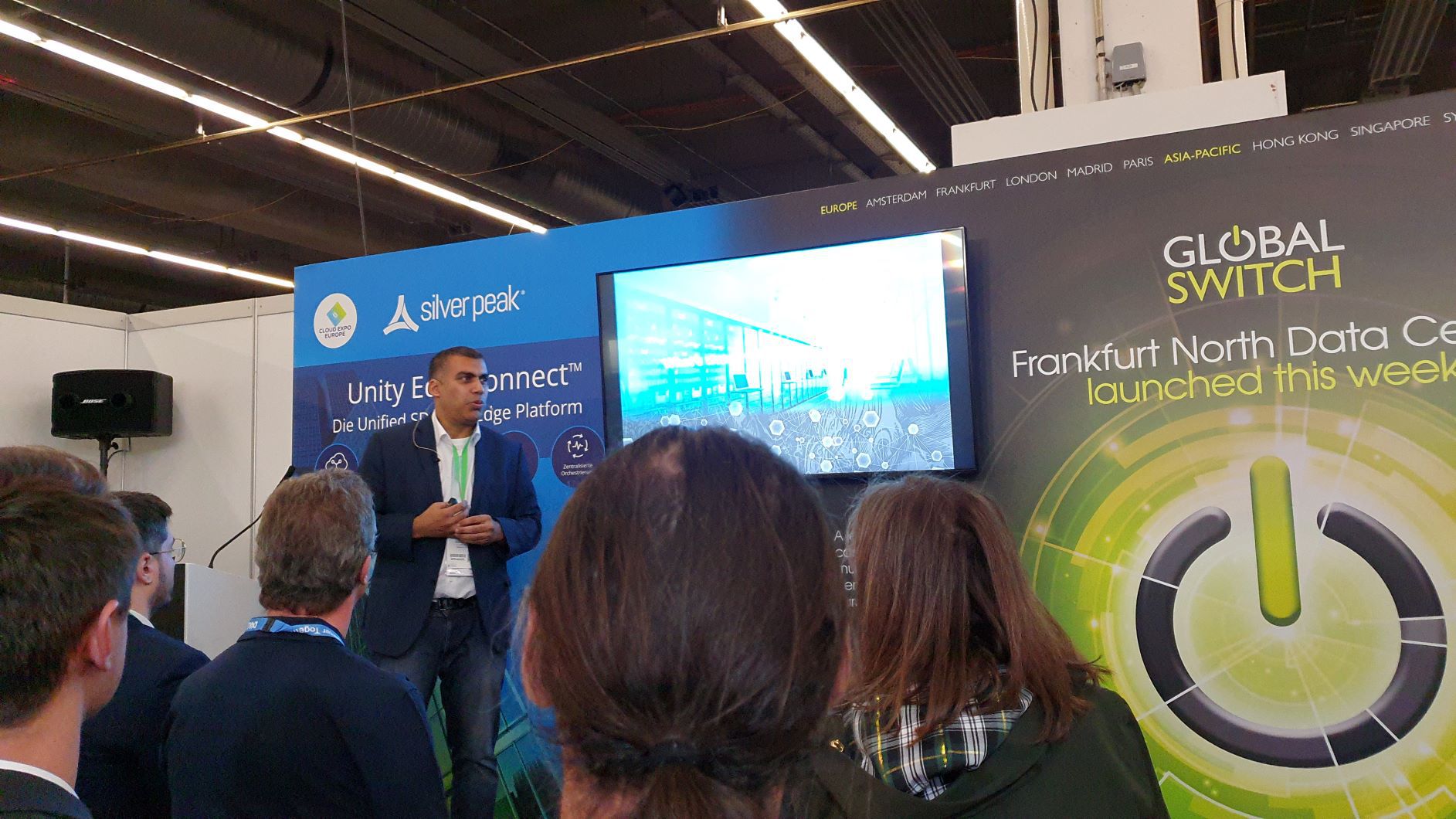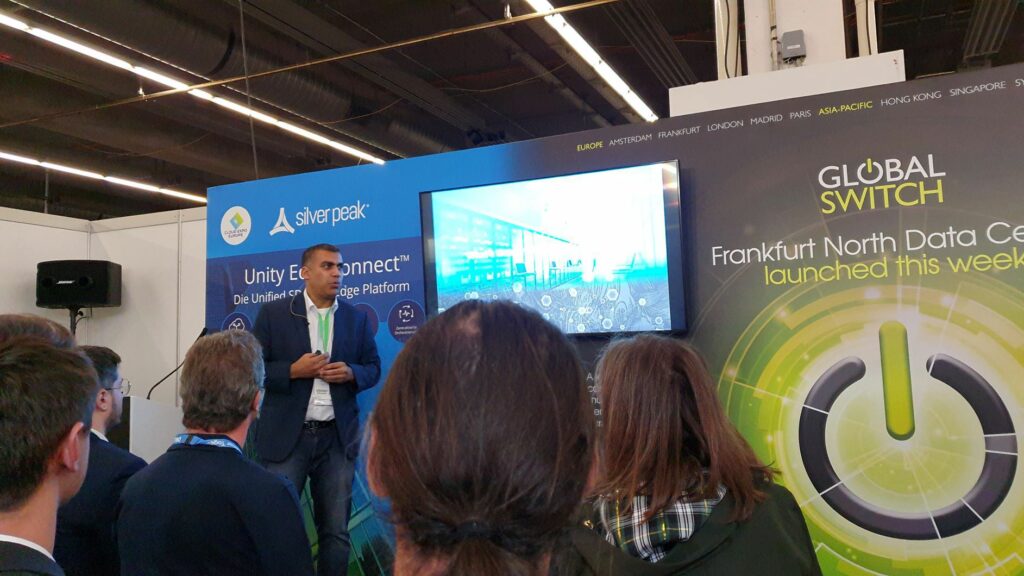 Have I actually already written that we had a lot of fun? Well – we had lots of fun. Even though we were really finished at the end and successful dismantling.