Medium-sized enterprise
Increase the efficiency of your organization by automating repetitive tasks and processes.
Automation with increasing complexity
Medium-sized to large companies generate sustainable growth by automating even increasingly complex and recurring tasks and processes.
Studies show that there is still a large amount of unused potential in this field. At the same time, however, they require high demands to be met.
Increasing challenges for industry and trade 4.0
The permanent combination of new technologies with specialized applications makes the network infrastructure more and more complex
Growing security risks due to the expected increase in cyber attacks; successful defence becomes more difficult due to the high complexity of the infrastructures
The still widespread vendor lock-in of conventional vendors slows down smart and vendor-independent automation of critical processes
The training of specialists in conventional network infrastructures has become increasingly cost and time intensive; these resources are then lacking in other areas.
Efficient thanks to automation
Perhaps your IT network is still able to keep up with the progressing agility and increasing complexity. However, even the rapid provision of additional resources can keep your employees busy for several weeks dealing with time-consuming manual configuration work.
With racksnet® you save yourself and your teams the error-prone work in box-for-box configuration mode. No matter if it is a switch, router or access point. The racksnet® solution manages all major network devices of professional providers.
The list of supported professional manufacturers and devices is constantly being expanded. This also opens up the spectrum of potential racksnet® users.
Automation in central midfield
Sufficiently large network resources and services are crucial, especially for medium-sized companies. This is because employees in this sector access resources in various forms, which you and your IT team must provide flexibly and promptly.
Switches, routers and access points ensure secure access. To the Internet, machine and production data, billing systems, file management and archiving systems, and user communication – or the cloud.
All of this adds complexity. This also intensifies the relevance of automation in the central midfield of your organization.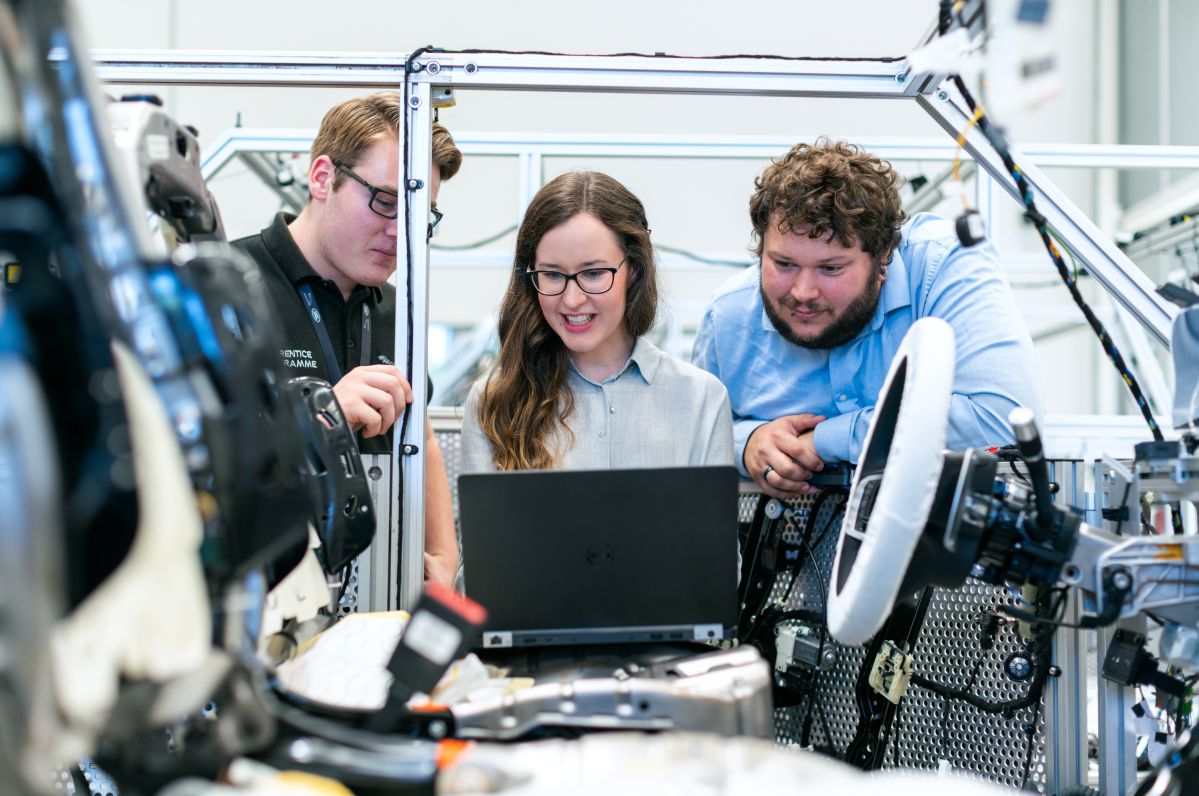 You can also profit from racksnet®
With the innovative functions of racksnet you can automate processes quickly and easily and thus benefit from increased efficiency. The racksnet® top features give you an insight into the many possibilities.
Mid-sized Enterprise | Typical users
Handcraft and production companies
Service companies and organizations
with up to 500 employees
You want to see how racksnet® can help you too?
During the live demo you will get to know our product without obligation – and us! In this context, we will also be happy to advise you on the optimal use of our product in your individual environment.