Red Herring ranks racksnet® to the TOP 100 of the most innovative companies in Europe 2020!
On April 29, 2020, the jury of the prestigious US special interest publishing house Red Herring selected racksnet® as one of the top 100 most innovative companies in the high-tech sector. More than 1,200 companies from all over Europe had taken part.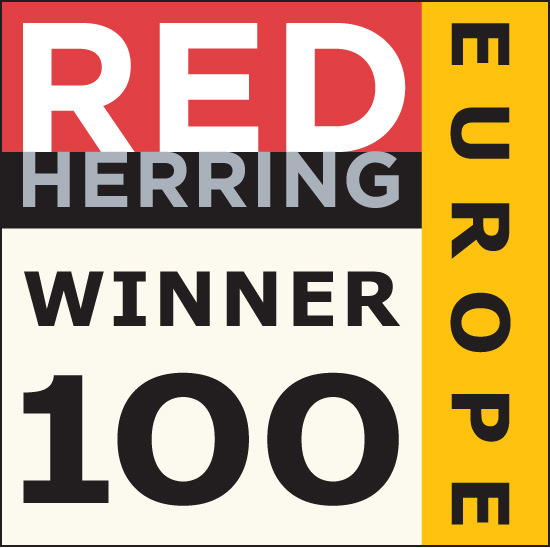 "In 2020, selecting the top achievers was by no means a small feat," said Alex Vieux, publisher and CEO of Red Herring. "In fact, we had the toughest time in years because so many entrepreneurs had crossed significant milestones so early in the European tech ecosystem. But after much thought, rigorous contemplation and discussion, we narrowed our list down from hundreds of candidates from across Europe to the Top 100 Winners. We believe racksnet®  embodies the vision, drive and innovation that define a successful entrepreneurial venture. racksnet® should be proud of its accomplishment, as the competition was very strong."
"We are very happy about this award. Mainly because before racksnet® other great brands such as Alibaba, Facebook, Google, SalesForce, Skype, Spotify, Twitter and YouTube have already been nominated for this coveted award."
Minh La (CEO racksnet®)
racksnet® – recognized in the category "Most Innovative High Tech Companies"
The editors of the US specialist publishing house Red Herring evaluated more than 1,200 interesting companies throughout Europe. They assessed criteria such as:
Technical innovation
Disruptive effects
Market penetration
Financial capacity
Quality of management
Implementation of the corporate strategy
The decision of the Red Herring jury was preceded by a multi-stage process of weeks with many interviews and pitches. However, this year's particular challenge was not the huge quantity of candidates, but also the current situation triggered by Covid-19. This led to the fact that all final presentations of the candidates in 2020 had to take place online, via webcast, and not as planned on a big stage in Amsterdam, in front of hundreds of potential investors.
Therefore, the entire racksnet@ team was all the more pleased to have been so successful in this procedure and also to have been chosen to present itself to a large audience of investors and professionals at the Top Global 100 event at the end of this year.
Press contact:
Jorg Junghans
VP Marketing & PR
racksnet GmbH | Kölner Strasse 12 | 65760 Eschborn
Phone: +49(0)151/11523415
E-Mail: jj@racksnet.com
More information:
racksnet GmbH
Kölner Strasse 12
65760 Eschborn
Phone: +49(0)151/11523415
E-Mail: welcome@racksnet.com