Finally, it happened. Our first day of shooting. Starring Nauman. Okay, it was also the only role. Our first video shoot. It was really exciting.
We've been working towards this moment for a long time. Our first clip as a tech start-up. Script, lyrics, pictures – everything went through a hundred times, tuned, adapted. And then this deadline pressure. The clip was to have its premiere just a few days later, at the Innovation Congress 2019 in Wiesebaden.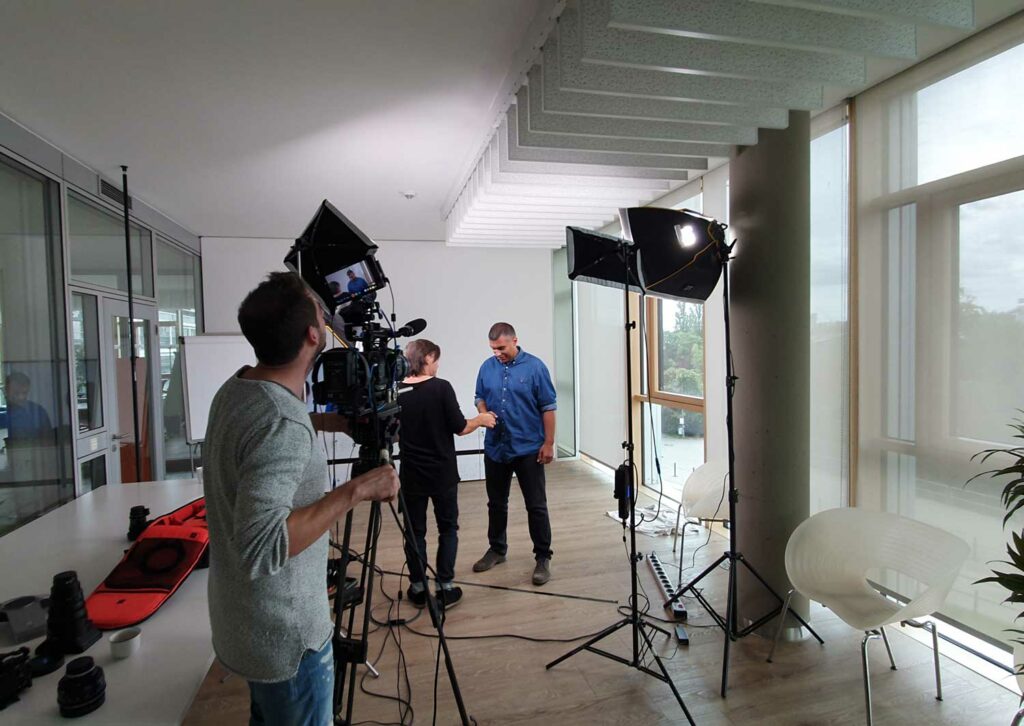 Fortunately we had professional support. My friend Jürgen from artundwork.kommunikation, who provided us with his rooms, Stefan for editing and production. And Dennis, with his camera. All real professionals and very nice. And patient. Especially because Nauman is a free spirit. Breaking out, especially from the speaker's text. A real challenge for me. It took me a lot of time and effort to prepare everything perfectly. And then this. Nauman changed everything – with success, as it turned out afterwards.
I think the clip is great. We are still happy. Nauman thinks his head is too big. I think that's because he's the mastermind behind racksnet®! So it's good as it is.
Everybody had fun! Let's do it again. Soon.