racksnet® is now a partner of the DRK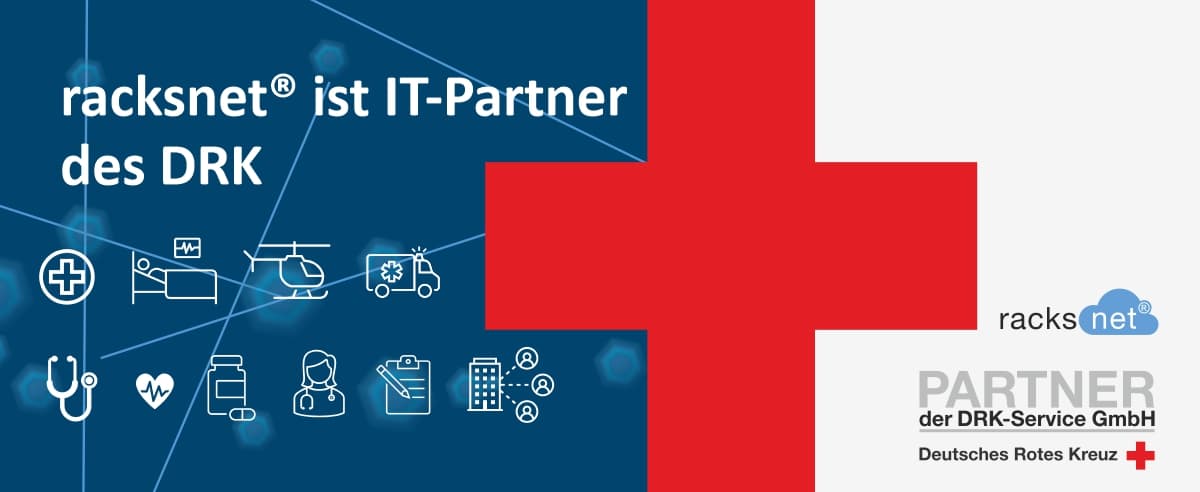 Bad Soden am Taunus, 30.05.2022
Since summer 2022, racksnet® has been the new IT partner of the German Red Cross (DRK). The specially concluded partnership agreement with the Berlin-based DRK Service Gesellschaft enables the approximately 12,000 institutions and associations of the DRK to acquire and use the racksnet® Network Automation Software for their IT networks at particularly favourable prices.
With the help of racksnet®, emergency services, hospitals and outpatient clinics, care facilities or social welfare centres can now manage their often heterogeneous network infrastructures much better and more cost-effectively, as well as easily automate complex, constantly recurring tasks. This is possible above all because the operation of the racksnet® no-code software does not require any explicit specialist know-how. This is an advantage that suits many DRC facilities in times of a shortage of skilled workers.
In this way, racksnet® is also driving the digital transformation process in the rescue, social and health services of one of Germany's largest social institutions.
The German Red Cross currently employs around 180,000 full-time staff and 450,000 volunteers. The approximately 19 regional associations and the Association of Sisterhoods of the German Red Cross (Verband der Schwesternschaften vom DRK e.V.) operate more than 60 hospitals, 790 rescue services, the air rescue squadron based centrally in Bonn and many hundreds of childcare centres as well as inpatient and outpatient care services throughout Germany.