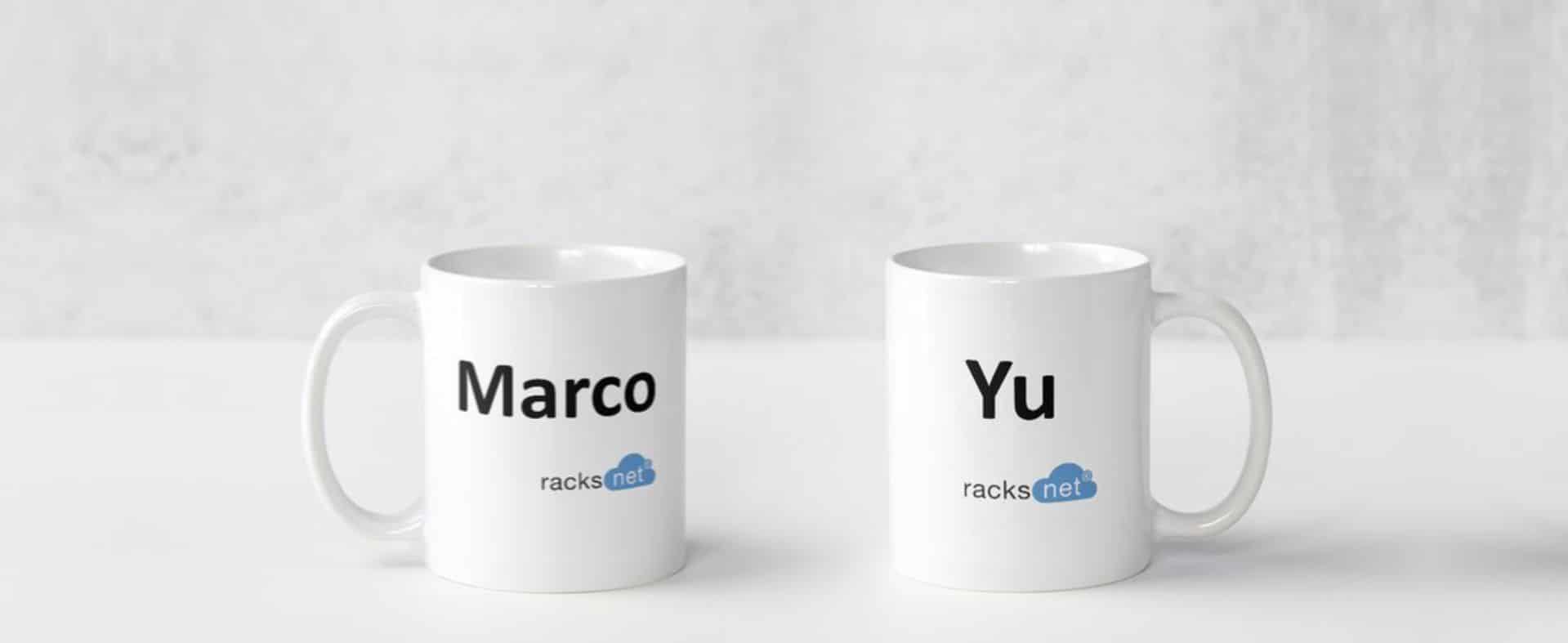 Bad Soden am Taunus, 23.03.2022
Everyone knows that good employees don't grow on trees. And in IT, good people are particularly hard to find. For young companies like ours, this is always a challenge.
That's why we are very happy that you two, Marco and Yu, have decided to join racksnet® and really take off together with us in the field of AI. Especially here, in Intent Based Networking, a lot of exciting tasks await you, at the end of which there will be a significant technological leap for the entire networking world in the direction of "Self Healing Networks".
But don't worry about the challenge. You will always have a really great team behind you in all these tasks. You will experience it – at the headquarters, but also in Fulda and in Hamburg.
We, your new colleagues, wish you both a super start and a great start at racksnet®.
With this in mind,
Welcome & Go ahead
Your racksnet® Team